Costume Contest
Wearing a costume makes it a more fun day for all! We encourage you to dress as your favorite comic book/anime/manga/sci-fi/movie/game/series character!
Come and strut your stuff on the catwalk for fabulous prizes. Attention! The Comic-con and costume contest is an ALL AGES event. Any extremely risque, overly gory or costumes deemed inappropriate by our staff will be asked to leave or change.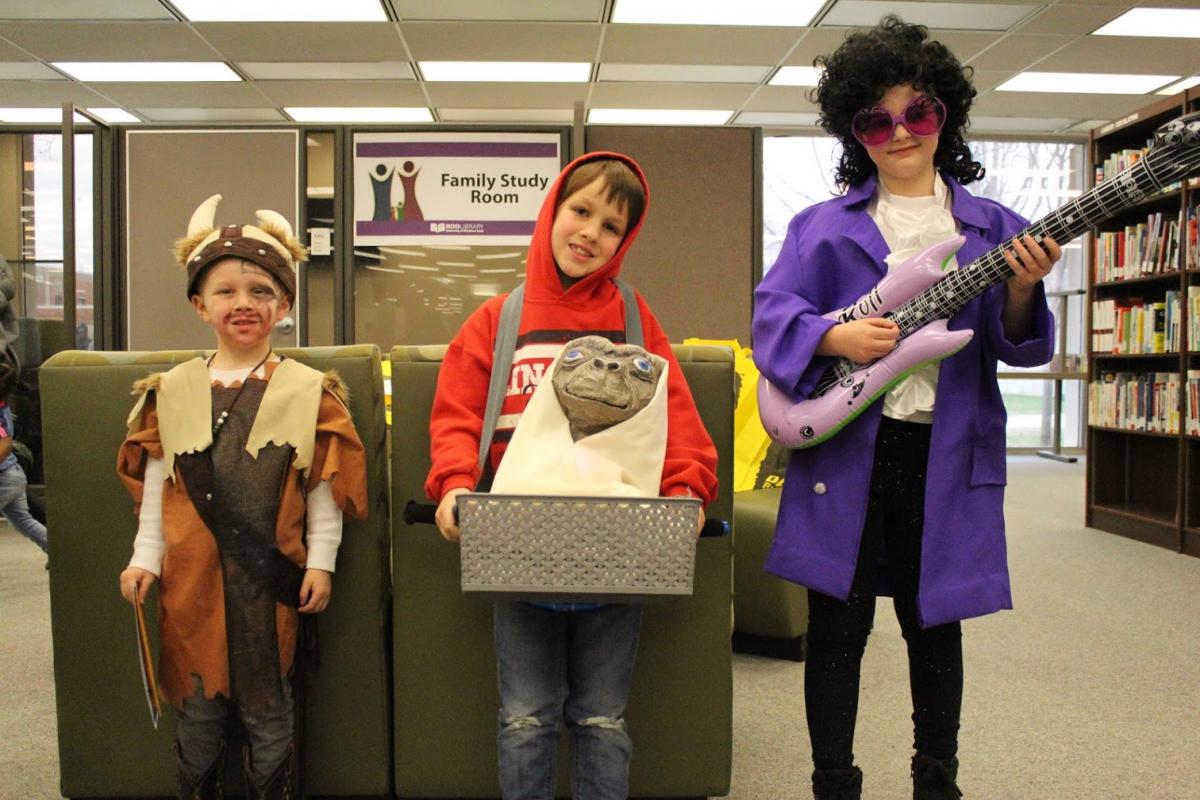 All costumes must adhere to our Rod Con Weapons Policy.
Categories include:
Kids (10 and Under) 1st and 2nd Place
Teens (11-17) 1st and 2nd Place
Adult (18 and Up) 1st and 2nd Place
Best in Theme (80's theme for 2023)
Registering and Check-In
All 17 and under contestants will need to be at the Northwest corner of the 2nd floor by 11:30 a.m. 
All 18 and above contestants will need to be at the Northwest corner of the 2nd floor by 3:00 p.m.
Judging and Prizes
All entrants will walk on stage and have their name & character announced. Some may be asked questions (regarding costume or character) by our MC, and all will have the opportunity to act out their character and impress our judges.
You will need to remain throughout the Contest to be eligible for an award.
After all, costumes have been exhibited, prizes will be announced.
Children 13 and under will need the signature of a parent or guardian at registration to participate.
Youth 14-17 will need to provide parent/guardian contact information.
You can only participate in one category as a single or a group. 
You will be judged on:
Design Effort–Is the costume well-made? Are all costume pieces of comparable quality/craftsmanship? Do the details and accessories (such as hairstyle, shoes, make-up, jewelry) go with the costume? 
Audience Involvement/Participation – Did the entrant play to the audience? Did the entrant interact with the audience? Was the audience enthralled with the entrant?
Presentation – Did you believe you were looking at the character (not just a costume)?
Legalities
The judges shall have the sole authority and discretion to select the winners.
Minors (those under 13 years of age) must have a signed registration form from a legal guardian to participate.
 By registering, all Costume Contest participants agree to let The Rod Library use their images for promotional purposes, both photographs and video.
Each entrant shall indemnify, defend, and hold The Rod Library and/or University of Northern Iowa harmless from any third party claims arising from or relating to that entrant's participation in the contest. In no event shall The Rod Library and/or the University of Northern Iowa or any volunteers on site be liable to an entrant for acts or omissions arising out of or related to the contest or that entrant's participation in the contest.
Questions? Email rodcon@uni.edu